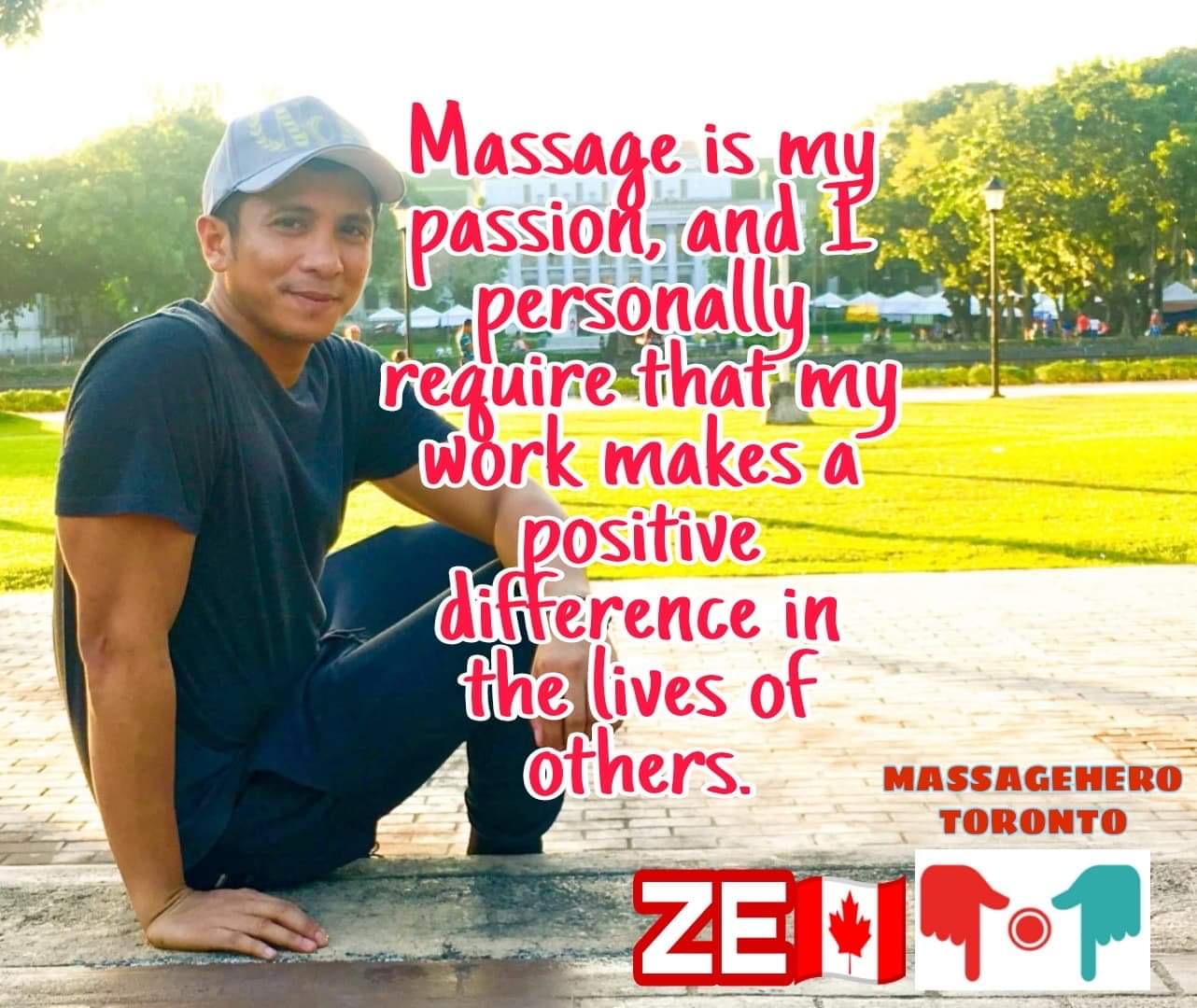 Set Appointment
Visit Website
Message Me
Send Email
Twitter
Facebook
Instagram
TikTok
BOOK A RELAXING MASSAGE TODAY! See you soon 🥰😍😘
Hello, I invite you to come feel the sensation of a truly relaxing and uplifting experience. I combine a number of different modalities and techniques which I adjust and fit to your particular body's needs.
👍 New & Excellent Location
Ze Massages Where Great Relaxation Happens...
⚡️Re-energize and relieve your stress. A true relaxing massage experience. 🧘 In-spa massage ambience and breath of aroma. Service with a hot towel, Cupping and Rejuvenated Gold Bio-Collagen Facial Mask during a massage session.
Rates & Availability
🏠 INCALL (Mon-Fri 3pm-12mn / Sat&sun 10am-12mn) 📍65 Silverspring Blvd. Scarborough ON 💲50/30Mins 💲75/60Mins 💲100/90Mins

🚙 OUTCALL (Mon-Sun 10am-10pm) 💲125/60Mins ❄️ 💲175/90Mins ❄️
About Me
Hello im ZE, Filipino with over +10years experience has provided me with a sensitive, intuitive, and often deep massage experience. I have developed unique strokes and techniques, and provide a very good massage with these skills. You can tailor the massage to light, medium, or deep strokes .
We as humans need to be touched and I understand it's not always easy to let go and let an unfamiliar male in your comfort zone. I do my best to meet you where you are and to help you become more comfortable letting go as you allow my hands to nurture you.

Modalities: Massage Relax (Deep Tissue, Swedish, Shiatsu & Reflex)